Danslastreetmag
In July 2015, my solo exhibition ''Little Dreams''
by Maël Chaumier

Journal du Japon
I was interviewed at the book fair ''Le Salon du livre de la jeunesse 2013'', just outside Paris.

Le Républicain Lorrain
In September 2013. I participated in a group exhibition in the city of Morhange in eastern France.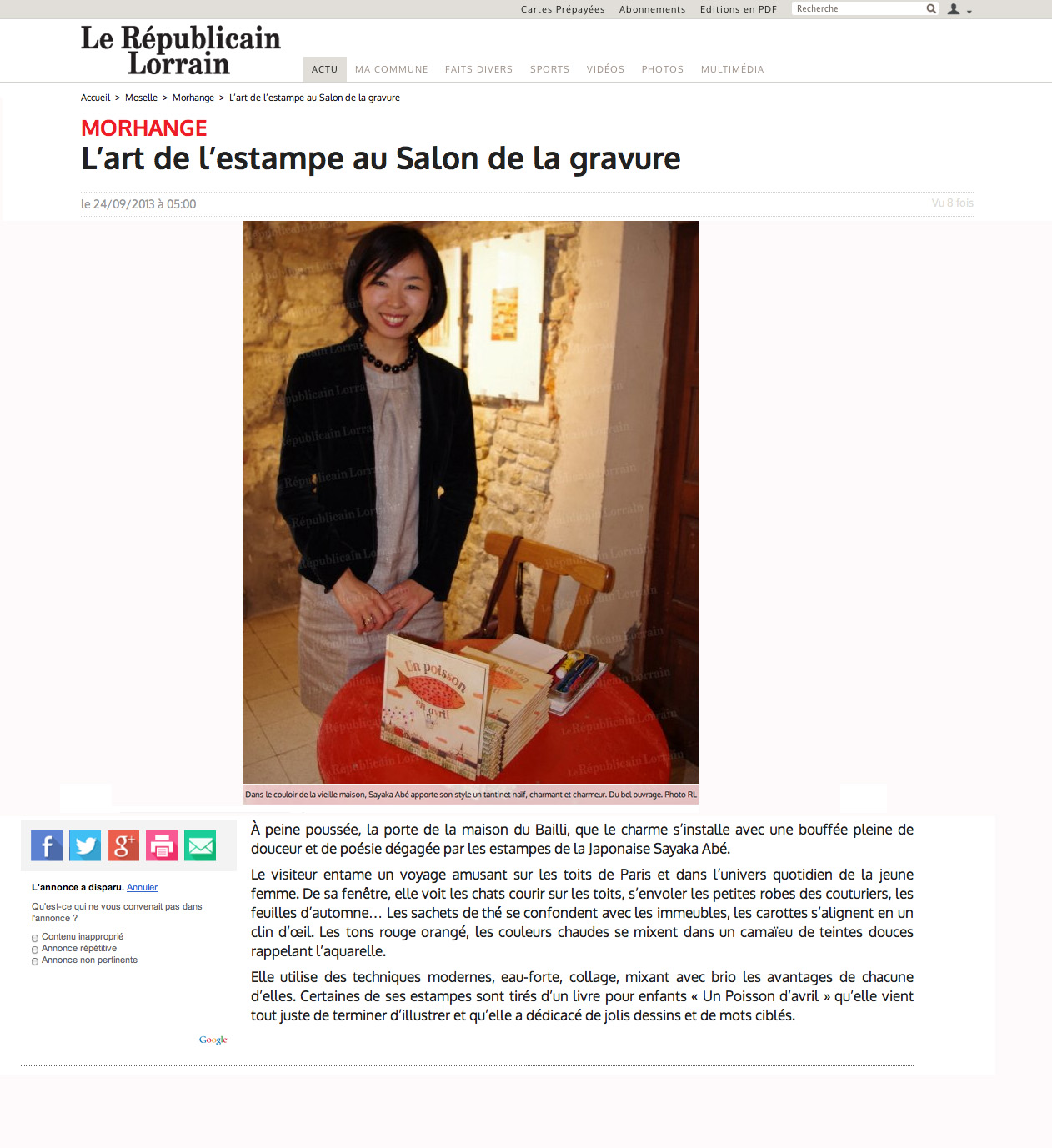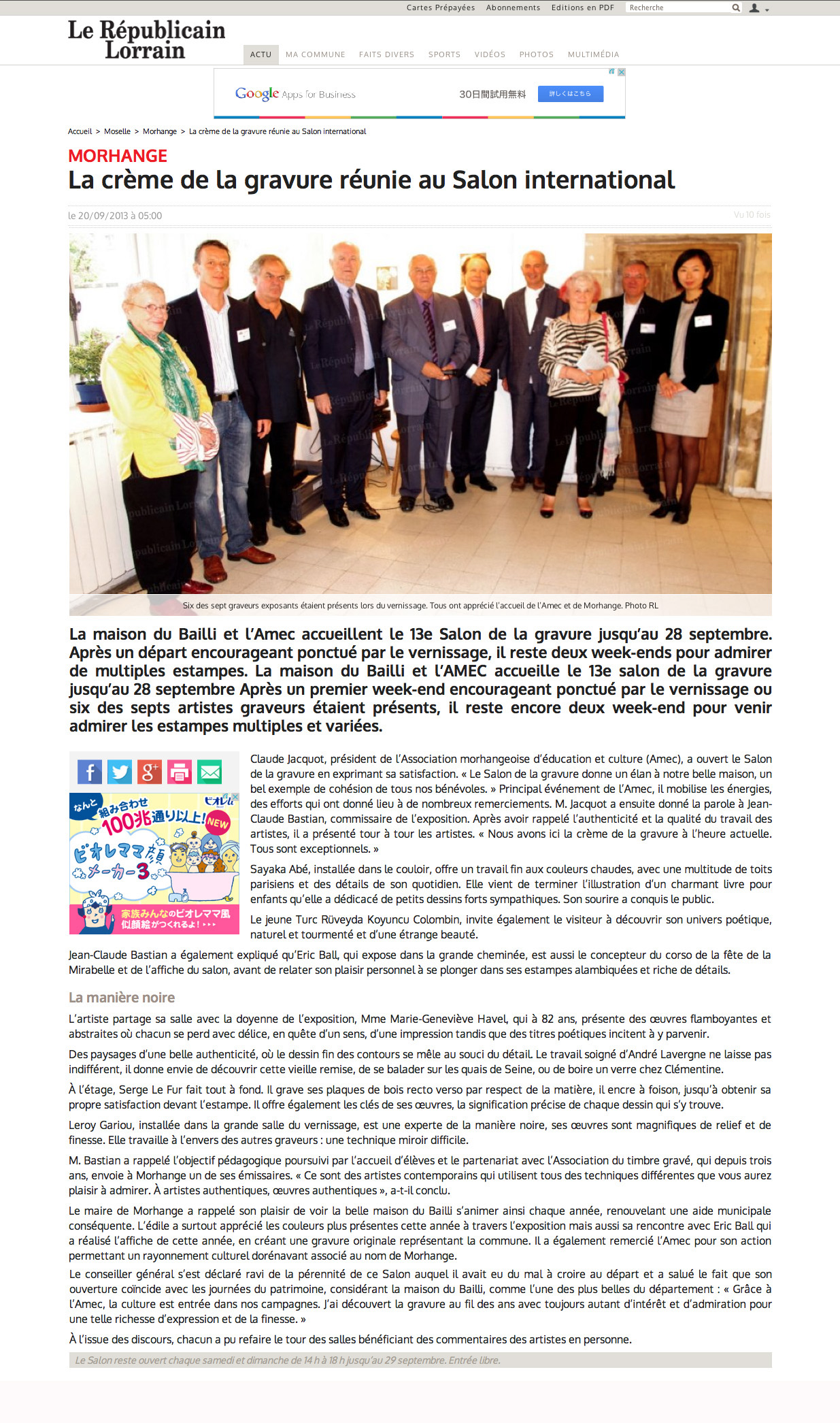 La Cause Littéraire
In April 2013. I published my children's book ''Un poisson en avril''.
http://www.lacauselitteraire.fr